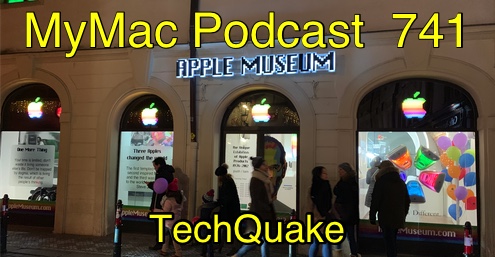 Guy manages to half destroy his mancave and Gaz wants to go museum hopping! Also, Apple sells a lot of stuff but not as much as they promised they would (proooooomised!), FaceTime flaws, and Google/FaceBook did a naughty thing!
RSS Feed for your podcast app
Subscribe in iTunes
Links:
Guy's Pick: Looking to try your hand at podcasting, but find a DAW like GarageBand intimidating? Well take a look at the free Spreaker app. Pretty much everything set up for you and it will record to your local drive. If you want to sign up and use the Spreaker service you also get chat support with your audience.

Gaz's Pick: The Prague Apple Museum!
Guy@mymac.com, MacParrot on Twitter/ Gaz@mymac.com, GazMaz on Twitter/ GuyandGaz on Twitter/ Feedback@mymac.com/
Skype +1 Area code 703-436-9501 (Pssst! Calling from the Skype app? Just dial it without the 1 at the beginning!)
Patron Link: https://www.patreon.com/MacParrot?ty=h
Ko-Fi link: https://ko-fi.com/macparrot